UK Amazon Fulfillment Center locations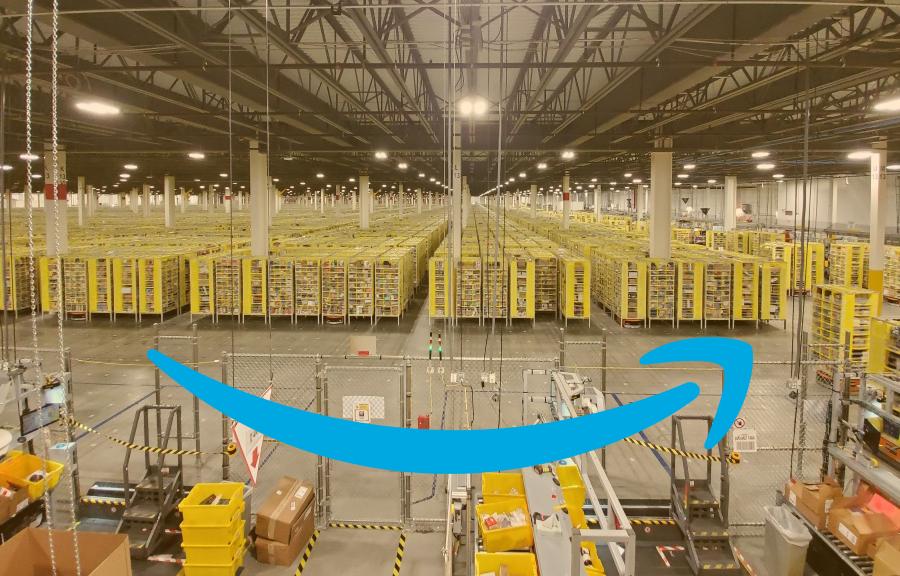 We have gathered all Amazon Fulfillment Center locations in the list below. We will update the list on a regular basis as we learn about new Amazon FBA addresses.
If you are looking to ship your products on pallets to an Amazon Fulfillment Center location, please note that you must first register for an Amazon Seller Account and create a Shipping Plan. Otherwise you will risk Amazon rejecting your shipment as it arrives at the Amazon FBA warehouse. To learn more about the process of shipping your products to an Amazon Fulfillment Center location, please visit our complete guide on the subject:
The Amazon warehouse addresses below include both Amazon's own Fulfillment Center locations as well as forwarder operated warehouses that manage Amazon FBA products on behalf of Amazon.
Getting your products ready and shipped to an Amazon Fulfillment Center location can be a complicated process – especially if it is your first time. There are many different things to be aware of and strict requirements to be met. If you need help shipping to any of these Amazon warehouse addresses, Transporteca is here to help. Simply follow this link to our Amazon FBA price request page to type in your shipment details, and we will get back to you with a quote.
United Kingdom
BHX1 - Amazon Rugeley
Amazon Rugeley - Goods in, Towers Business Park, Power Station Road, WS15 1NZ Rugeley, Staffordshire, United Kingdom
BHX2 - Amazon Coalville
Amazon Coalville, Robson Way, LE67 1GQ Ellistown, Coalville, United Kingdom
BHX3 - Amazon Daventry
Amazon UK Services Ltd, Royal Oak Way North, NN118QL Daventry, Northamptonshire, United Kingdom
BHX4 - Amazon Coventry
Amazon Fulfillment Centre, Plot 1, Lyons Park, Coundon Wedge Drive, CV5 9FA Coventry, West Midlands, United Kingdom
CWL1 - Amazon Swansea
Amazon Swansea - Goods In, Fford Amazon, SA1 8QX Crymlyn Burrows, Swansea, United Kingdom
EDI4 - Amazon Dunfermline
Amazon Dunfermline - Goods In, Amazon Way, KY11 8XT Dunfermline, United Kingdom
EUK5 - Amazon Peterborough
Amazon Peterborough - Goods In, Phase Two, Kingston Park, Flaxley Road, PE2 9EN Peterborough, United Kingdom
GLA1 - Amazon Gourock
Amazon Gourock - Goods In, 2 Cloch Road, Faulds Park, PA19 1BQ Gourock, Inverclyde, United Kingdom
LBA1 - Amazon Doncaster
Amazon Doncaster - Goods In, Unit 1, Balby Carr Bank, DN4 5JS Balby, Doncaster, United Kingdom
LBA2 - Amazon Doncaster
Amazon, Unit 1, Iport Avenue, DN11 0BG New Rossington, Doncaster, United Kingdom
LBA3 - Amazon Doncaster
Amazon Doncaster - Goods In, Unit 3, Water Vole Way, DN4 5JP Balby, Doncaster, United Kingdom
LCY1 - Amazon London
Amazon London - Goods In, Unit B - Prologis Park, Twelvetrees Crescent, E3 3JG London, United Kingdom
LCY2 - Amazon Tilbury
Amazon Distribution Depot, Unit 2, London Distribution Park, Windrush Road, RM18 7AN Tilbury, United Kingdom
LTN1 - Amazon Milton Keynes
Amazon Milton Keynes - Goods In, Marston Gate Fulfulfilment Centre, MK43 0ZA Ridgmont, Bedfordshire, United Kingdom
LTN2 - Amazon Hemel Hempstead
Amazon Hemel Hempstead - Goods In, Boundary Way, HP2 7LF Hemel Hempstead, Hertfordshire, United Kingdom
LTN4 - Amazon Dunstable
Amazon Dunstable - Goods In, Unit DC1 (Prologis) Boscombe Road, LU5 4FE Dunstable, United Kingdom
MAN1 - Amazon Manchester
Amazon Manchester, 6 Sunbank Lane, Airport City, M90 5AA Altrincham, Manchester, United Kingdom
MAN2 - Amazon Warrington
Amazon UK Services Ltd., Omega Plot 7c, Orion Boulevard, WA5 3XA Great Sankey, Warrington, United Kingdom
XUKA - DHL Preston Brook
DHL Preston Brook (XUKA), Aston Lane North, Whitehouse Industrial Estate, WA7 3BN Runcorn, Cheshire, United Kingdom
XUKC - Yusen Logistics UK Vendorflex Wellingborough
Yusen Logistics UK Vendorflex, Rutherford Drive, Park Farm South, NN8 6AQ Wellingborough, United Kingdom
XUKD - XPO Logistics, Daventry
XPO Logistics UK, Unit A Daventry Distribution Centre, Royal Oak Way North, NN11 8LR Daventry, United Kingdom
XUKK - Kuehne & Nagel Birmingham
Kuehne & Nagel, Merlin Park II, Wood Lane, B24 9QJ Birmingham, United Kingdom